Pillow Boxes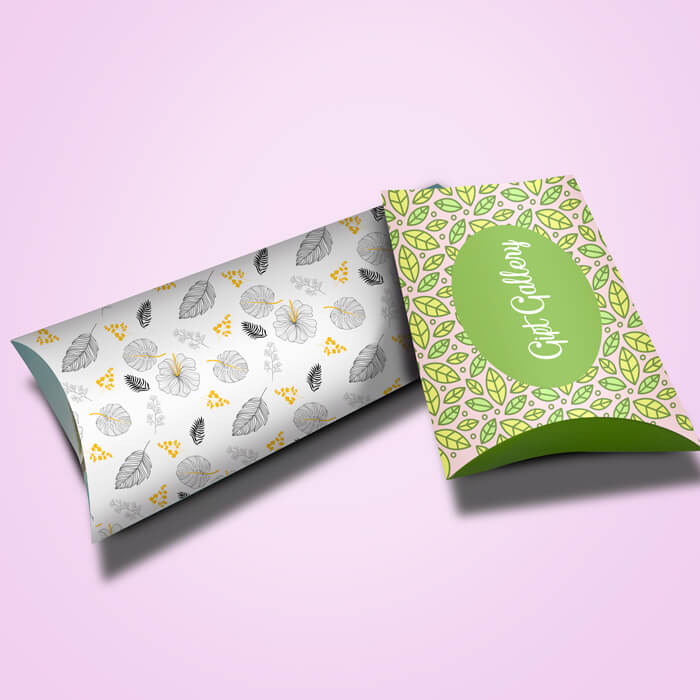 Example 1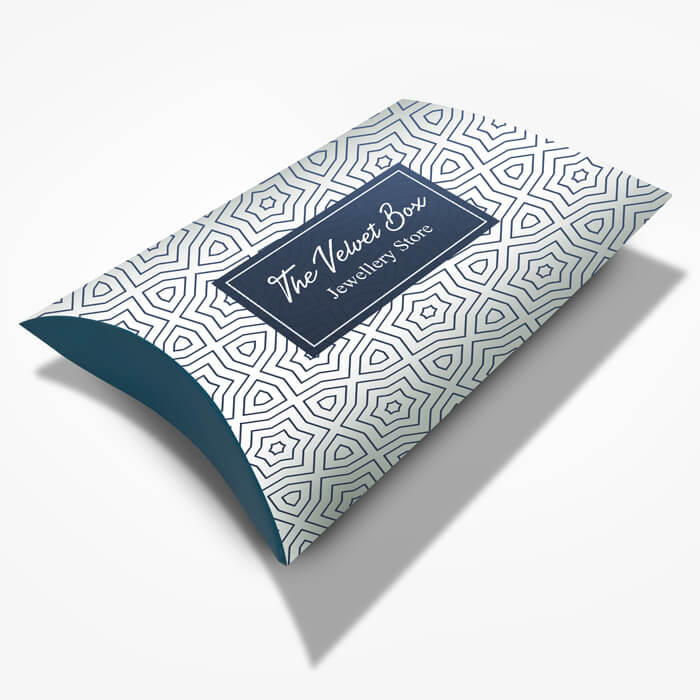 Example 2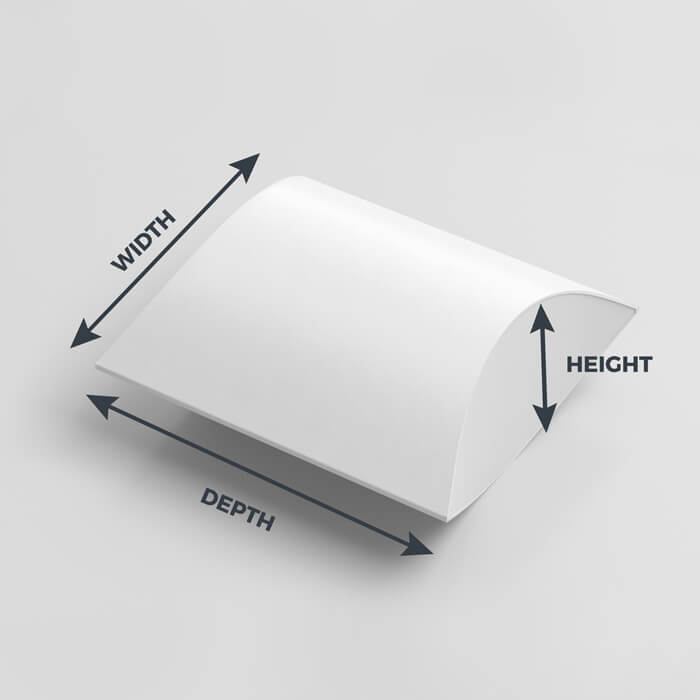 Example 3
Our Pillow boxes create impressive wedding gift packaging or the perfect boxes for small items, making that present look extra special. In a wide variety of sizes from:
60mm x 80mm x 20mm to 190mm x 310mm x 45mm - (width x depth x height).
The dimensions given are the outer dimensions of the box.
Box Height
Lamination
Turnaround Times
Quantity
Create entirely bespoke packaging for your clients with our full colour printed Pillow Boxes.
Offer a branded pillow box for everything from event giveaways to wedding favours or jewellery and accessories. With a huge range of sizes you can put anything from perfume samples to make up brushes inside them. Our pillow boxes are printed in full colour on high quality 380gsm SBS paperboard. This means that there is excellent colour representation and a high quality print all round. They are scratch resistant, but you can add a gloss or matt lamination for even further protection.
We will deliver them flat for easy storage. They are already pre-glued so they just pop in to shape in a matter of seconds. A perfect quick packaging solution.
Guidance about Box Types, Features and Materials is available.
Once you have placed your order you can upload your print ready artwork. Please allow 5mm bleed on all sides, and supply as a CMYK PDF with all fonts outlined or embedded and with a resolution of 300dpi.
Please download the templates for your specific product to assist in setting up your artwork file.
When submitting artwork, please send us two files: one with the template visible and overlaid on your artwork, and another with the template removed, displaying only your artwork. We use the first document to check your files are accurate and we will proof and print the second document.
Supply your print ready artwork in CMYK colour only.
Include 5 mm of bleed on all sides.
Leave a minimum of 3 mm safe zone between text and the trim lines.
Artwork should be 300 dpi.
To ensure the best possible adhesive we recommend against placing artwork on the glue sections.
Supply your artwork in PDF/X1a format without crop marks.
Download pillowbox templates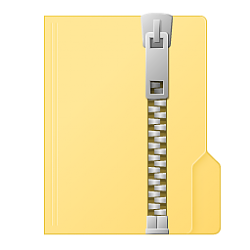 Guidance about Box Types, Features and Materials is available.