Crash Lock Boxes
These quick and easy to assemble carton board boxes can be used in any scenario where you need a quick and simple packaging solution. Great for event freebies or POS displays.
Box Width
Lamination
Turnaround Times
Quantity
Is your customer exhibiting at a trade show or hosting an event? Do they need a quick, simple and cost effective packaging solution?
Our easy-up Promotional Boxes have a crash-lock base. This means that they can be assembled or disassembled in seconds. Ideal for cramming full of trade show giveaways. These boxes come in a range of sizes and shapes and have a tuck flap top and crash lock base. Also called a multi-point or auto-lock base. It is an interlocked base which is diecut as part of the box template and needs no glue or tape to assemble. It can be flattened in seconds allowing for easy storage and transportation.
Crash lock boxes can save you and your clients time and money. They are delivered glued and creased ready for quick assembly. Order in a range of sizes from 40mm x 40mm x 100mm suited to a small bottle right up to a 200 x 200 x 200mm cube, ideal for making a stand-out POS display.
Add a layer of protection and a high quality finish by choosing from Matt or Gloss Lamination. Our crash lock promotional boxes are printed on 380gsm SBS Paperboard. SBS stands for Solid Bleached Sulphate. This type of board is widely used in the packaging industry as it has both excellent print reproduction and finishing properties. It also benefits from having no odour and is recommended for use with cosmetic/fragranced products.
Guidance about Box Types, Features and Materials is available.
Please download the templates for your specific product to assist in setting up your artwork file. When submitting artwork, please send us two files: one with the template visible and overlaid on your artwork, and another with the template removed, displaying only your artwork. We use the first document to check your files are accurate and we will proof and print the second document.
Supply your print ready artwork in CMYK colour only.
Include 5mm of bleed on all sides
Leave a minimum of 3mm between text and the trim lines.
Artwork should be 300 dpi.
To ensure the best possible adhesive we recommend against placing artwork on the glue sections.
Supply your artwork in PDF/X1a format without crop marks
Download PDF templates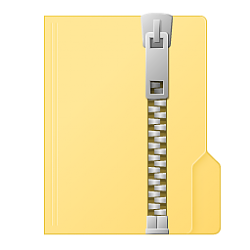 Guidance about Box Types, Features and Materials is available.